From surplus stocks of the Collections Department in Heusenstamm of the Museum für Kommunikation in Frankfurt (formerly the Post Museum), we were able to acquire a total of twelve platform wagons and handcarts of various types, as they were still ubiquitous in the railway post offices and on the baggage and postal platforms of the railway stations until the cessation of postal transport by rail in 1992.
Among the vehicles acquired are also two electric tractors of different vintages.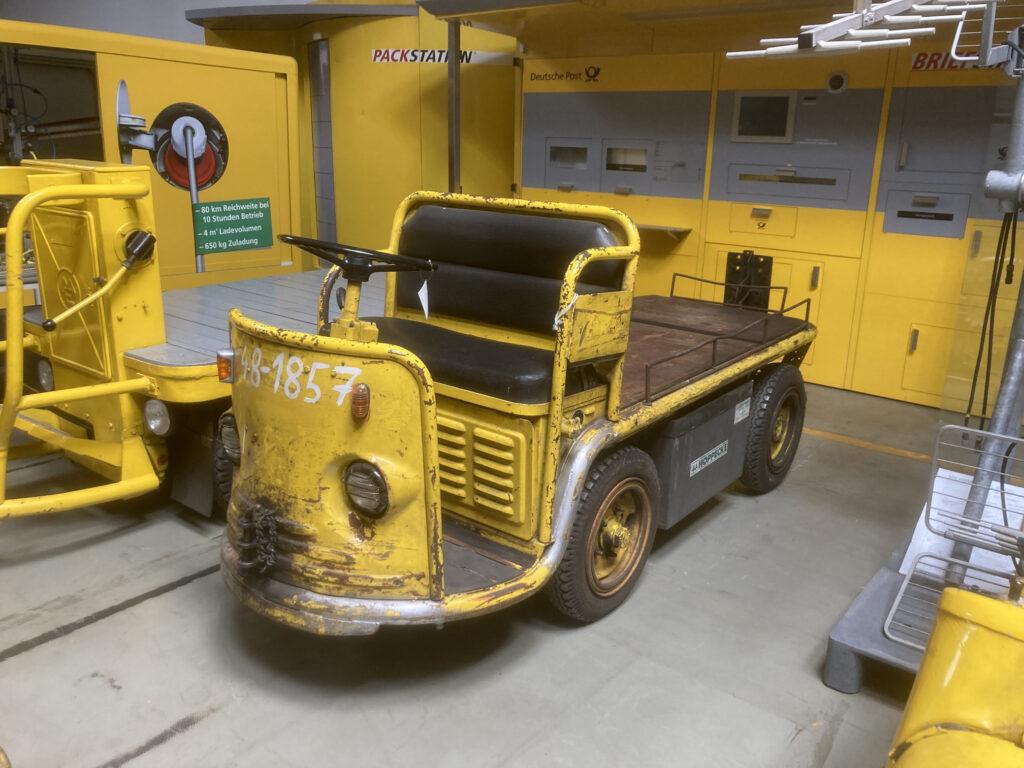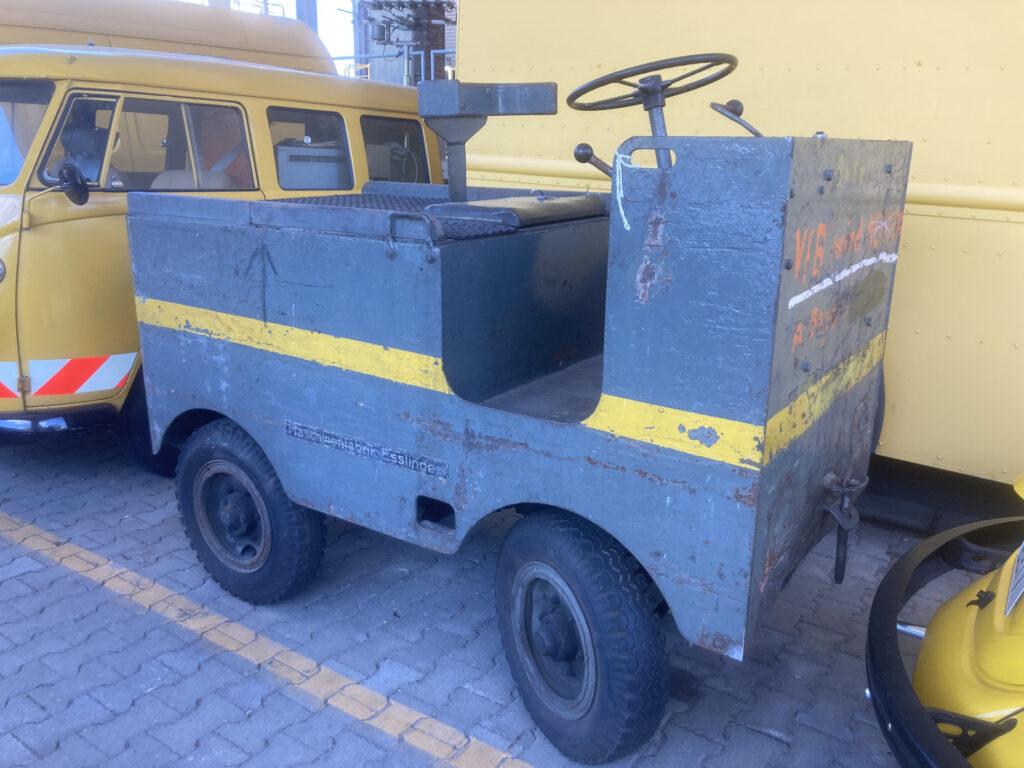 Every "somewhat older" railway enthusiast will remember the masses of yellow mail trolleys that stood seemingly unused and crowded on the platforms, ready at any time to transfer letter and parcel post from the collection points of the railway post offices to the railway mail wagons of various types. Both the tractors and the platform wagons had to be extremely manoeuvrable in order to be able to bump the last wagon over the track crossings at right angles to the platform without damage. They even had good manoeuvrability when stationary, so that they could be manoeuvred by hand to the loading doors of the mail wagons. Because the loading had to be done quickly: In the late evening hours, it was a common sight at Frankfurt's main station to see eternally long rows of mail trolleys rolling across the cross platform behind a tractor and blocking the hurried traveller's quick access to the train ready for departure…. The vehicles will first be stored away from the weather, partly conserved and partly carefully repaired. The very good to good state of preservation corresponds to the decommissioning in the last year of operation. In the future, they will be used at major events such as the World Railway Days to represent the former railway postal service. Together with the listed and originally preserved and equipped standard-gauge railway mail car, the former mail handling operations will be recreated. We would like to thank the Museum of Communication, Mrs. Schuberthan (picture below left) and Mr. Thürmer (picture below right) for the acquisition and the provision of the vehicle data, as well as our industrious in-house haulier, geilen Heiner (Fuhrgeschäft Heinrich Geil) for carrying out the transports.