Museumsbahn e. V.
The non-profit association is the supporting association and founder of the railway museum in the former Darmstadt-Kranichstein railway depot. For 50 years now, its members have formed the volunteer force that is constantly expanding the museum and actively restoring and preserving the vehicles.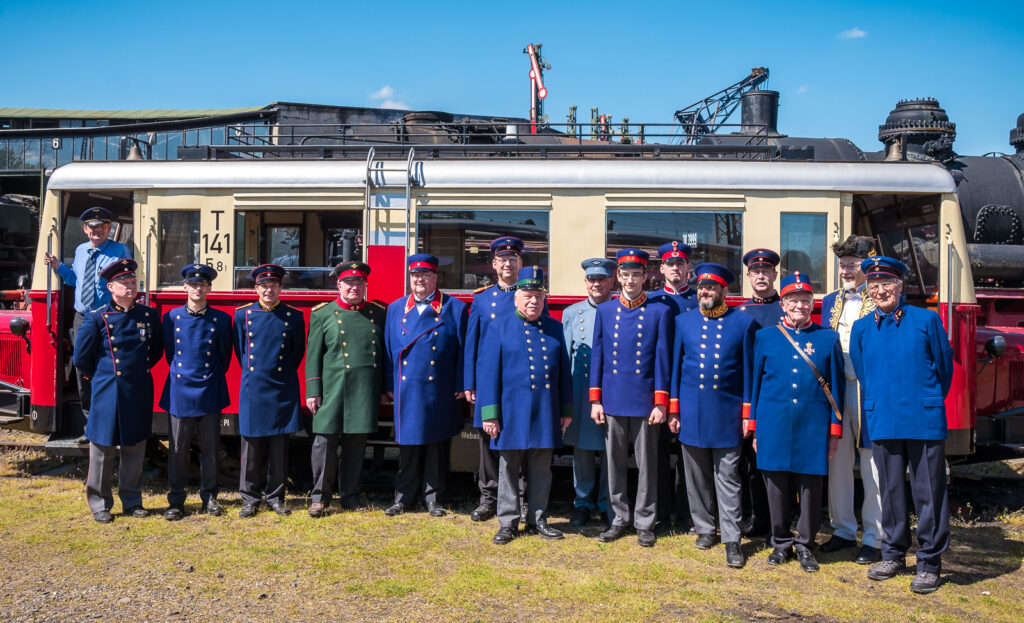 These members are also the ones who organise the museum operations and guide you expertly through the museum on opening days. The association cooperates with social and cultural institutions and thus combines the voluntary preservation of historical monuments with social commitment. We also work together with social institutions to carry out joint projects. This is usually done through practical work that is selected in cooperation with the railway museum and is of mutual benefit.The Museumsbahn e. V. also actively promotes young talent by introducing young people as young as 14 to the old techniques and procedures for restoring the vehicles. Thus it offers an exciting, educational and at the same time meaningful leisure activity.
Are you also interested in actively contributing to the preservation of technical cultural assets?
Executive board:
Werner Pielhauer, chairman
Stephan Heldmann, second chairman
Uwe Auth, treasurer
Markus Hillmann, secretary
Martin Bucher, assessor
Donation account: Sparkasse Darmstadt IBAN: DE68 5085 0150 0000 6088 58 BIC: HELADEF1DAS