Bahnwelt Darmstadt-Kranichstein Foundation
Bahnwelt Darmstadt-Kranichstein Foundation
The Railway Museum Darmstadt-Kranichstein, supported by the Museumsbahn e. V., has assembled a collection of railway-historically significant pieces through the dedication of countless volunteer hours of its members, which is known far beyond Germany and presents them to the general public as a museum.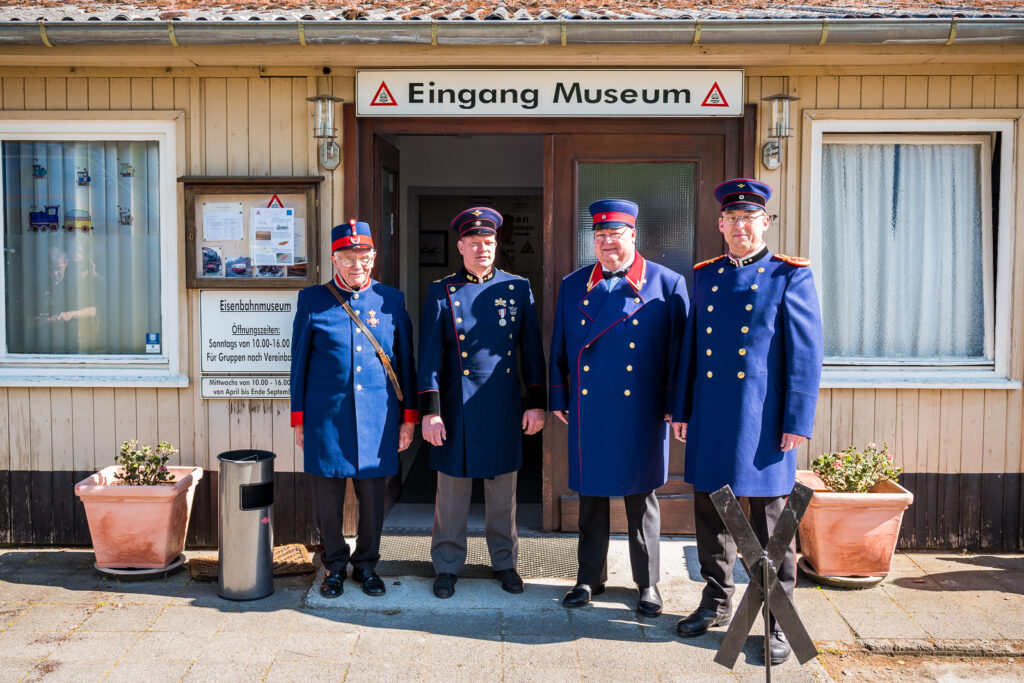 In order to secure and expand this collection in the long term, the Bahnwelt Darmstadt-Kranichstein Foundation was established. Its task is to ensure the continuity of the museum's sponsorship. In the long term, all the museum's collections, facilities and exhibits are to be transferred to the foundation.
The Bahnwelt Darmstadt-Kranichstein Foundation is a non-profit trust foundation administered by the Stiftung Deutsche Eisenbahn:
Appearance on the website of the Stiftung Deutsche Eisenbahn
Help us to achieve our ambitious goal! We welcome any support in the form of a donation or endowment:
Board of Directors:​
Michael Bickel​
Volker Jenderny​
Ralph Schnabel
Donation account:
Sparkasse Darmstadt​
IBAN: DE41 5085 0150 0000 7139 10
BIC: HELADEF1DAS
The Bahnwelt Darmstadt-Kranichstein Foundation participates in the Amazon affiliate programme. Every purchase made via the banner below earns the foundation a small credit. This is how it works: Simply start your Amazon purchase via the following banner and then order as usual:
Amazon and the Amazon logo are trademarks of Amazon.com, Inc. or one of its affiliates. As an Amazon affiliate, the foundation earns money on qualifying purchases. This does not affect the purchase price for you. And don't worry about privacy: we don't find out what you order.
If the selection at Amazon is not enough for you, then you can use the affiliate link below of the Boost Project to shop at over 500 other shops and also send us a small advertising bonus:
But since no one can remember the 500 shops, there is a practical little helper: the boost bar automatically reminds you when you visit a boost partner shop of the opportunity to generate a promotional bonus through your purchase at no extra cost. Here's how:
Add the boost bar to your browser.
You can find it here: www.boost-project.com/de/boost-bar
After installation, go to the charity profile of the Bahnwelt Darmstadt-Kranichstein Foundation at boost:
https://www.boost-project. com/en/charities/3988
Click on "Pre-set now" (at the top right of the page) to set the Stiftung Bahnwelt as a donation recipient.
Once you have completed these steps, the boost bar will always automatically draw your attention to it when you visit a boost partner shop. At the same time, the Stiftung Bahnwelt is preset as the reward recipient.