Car 301 764, a makeshift passenger car of the wartime MCi design, has been in the workshop since the beginning of the year for its general inspection. In addition to extensive minor work, a lubrication pad of a wheelset bearing had to be replaced, as water penetration had almost caused a hot runner (Figure 1). The wagon was lifted on one side with hydraulic jacks. Then the bearing shell and the lubrication pad were replaced from the stocks of our extensive spare parts warehouse. Currently, the work on the brake is being completed. The painting work is in its final stages (picture 2).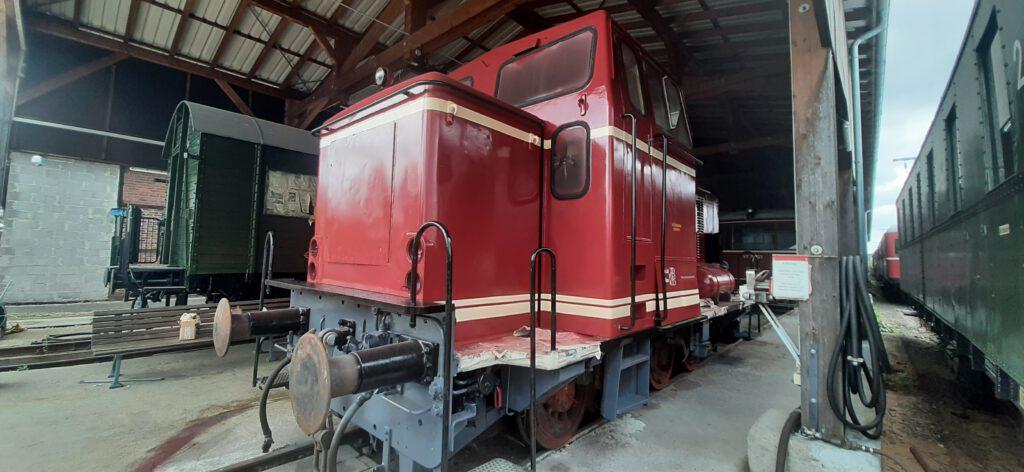 Optical refurbishment of the VL11
The sister locomotive of the operable VL 12 of the Gelnhäuser Kreisbahn is currently being repainted. This will allow the push-pull train consisting of VL 11 and 12, carriages 19 and 20 to be presented to visitors as a complete and rolling set. The paint scheme is in the style of the late 1960s.