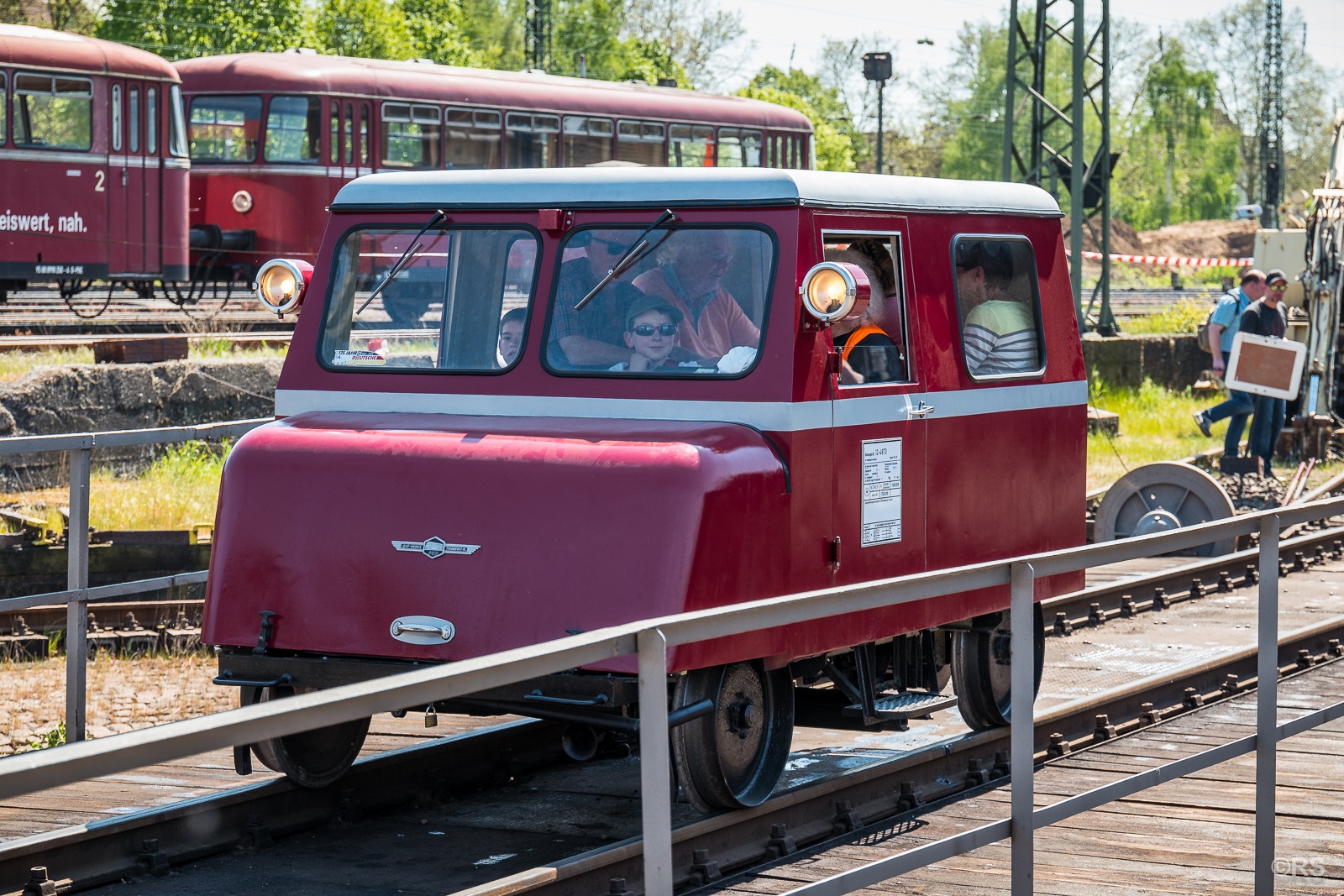 Operating day at the Railway Museum with Trolley
In addition to the regular guided tour of the railway museum's vehicle collection, you have the opportunity to take a ride on a railway master's trolley across the museum grounds. The driver explains all kinds of interesting details about the history and technology of this vehicle, which is powered by an original VW Beetle engine and whose purpose was to quickly and flexibly bring workers to a track construction site.
The museum is open from 10 am to 4 pm. Guided tours of our vehicle collection (duration approx. 1.5 hours) take place at half-hourly to hourly intervals (depending on capacity), after which you can take a ride in the trolley.