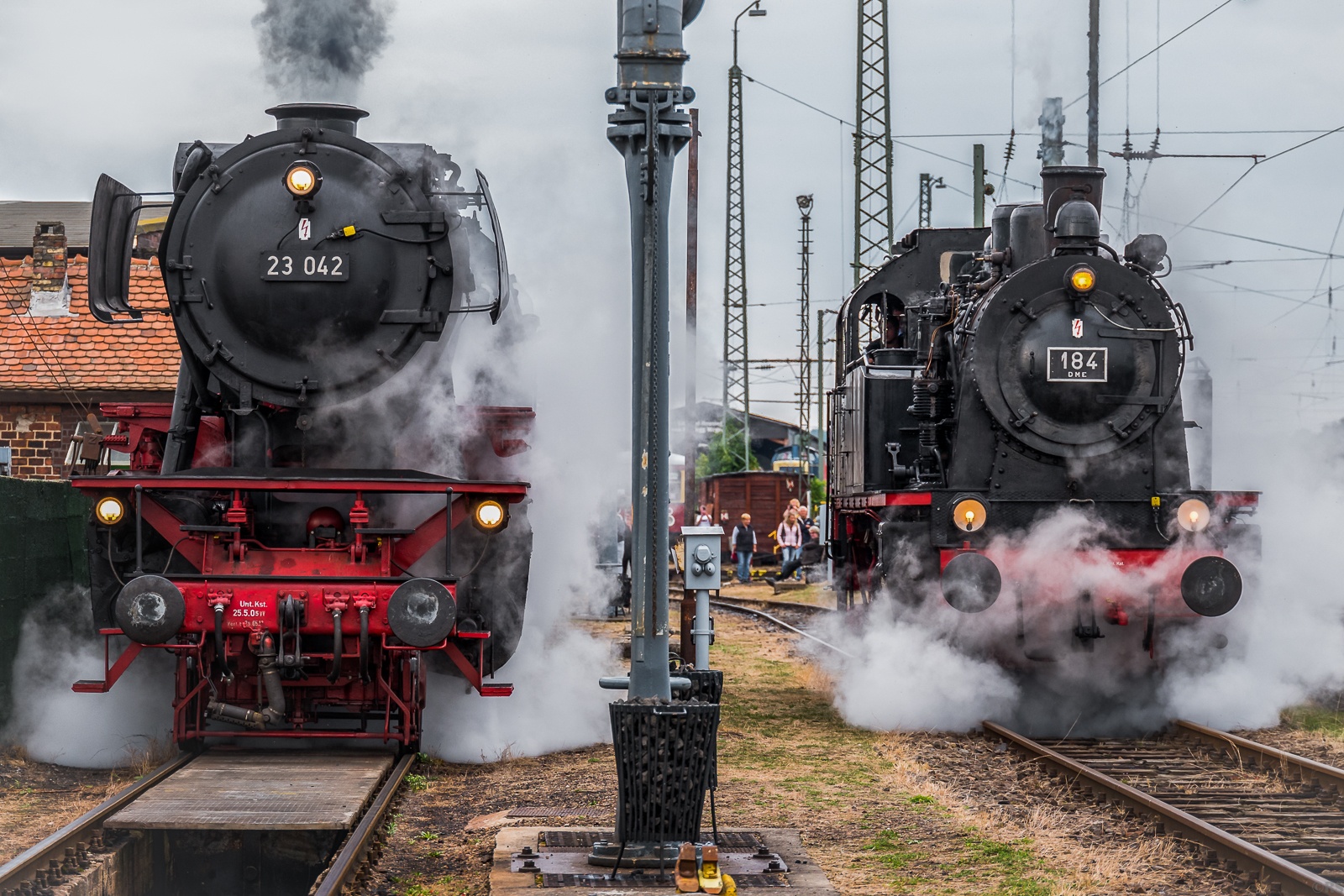 Operating day at the Railway Museum
Fulfil a childhood dream and take a ride in the cab of one of our steam or diesel locomotives through our museum grounds. You can literally "experience" how stokers and engine drivers work in the well-heated cab of a steam locomotive or how the diesel engine driver tames his horsepower. Our staff will be happy to show and explain how to operate such locomotives. It's not just children who get shining eyes. An unforgettable experience!
The museum is open from 10 am to 4 pm. Guided tours of our vehicle collection (duration approx. 1.5 hours) take place at half-hourly to hourly intervals (depending on capacity) and can be followed by a driver's cab ride (extra ticket € 3.00 per person).