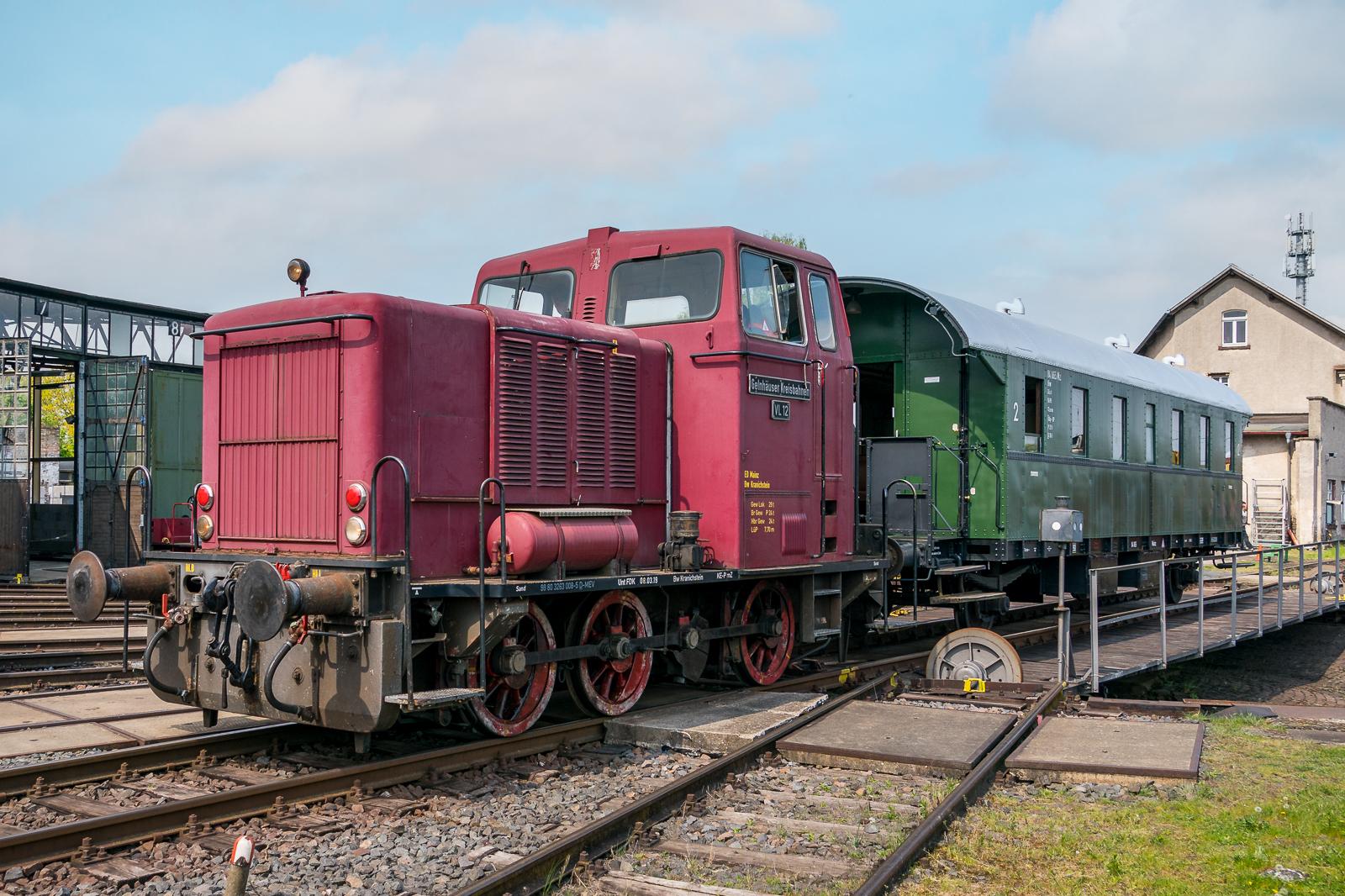 Operating day at the Railway Museum with Diesel Train
In addition to the regular guided tour of the railway museum's vehicle collection, you will have the opportunity to take a ride on a historic museum train pulled by the diesel locomotive VL 12 around the museum grounds.
The museum is open from 10 am to 4 pm. Guided tours of our vehicle collection (duration approx. 1.5 hours) take place at half-hourly to hourly intervals (depending on capacity) and can be followed by a ride on the special train (extra ticket € 3.00 per person).