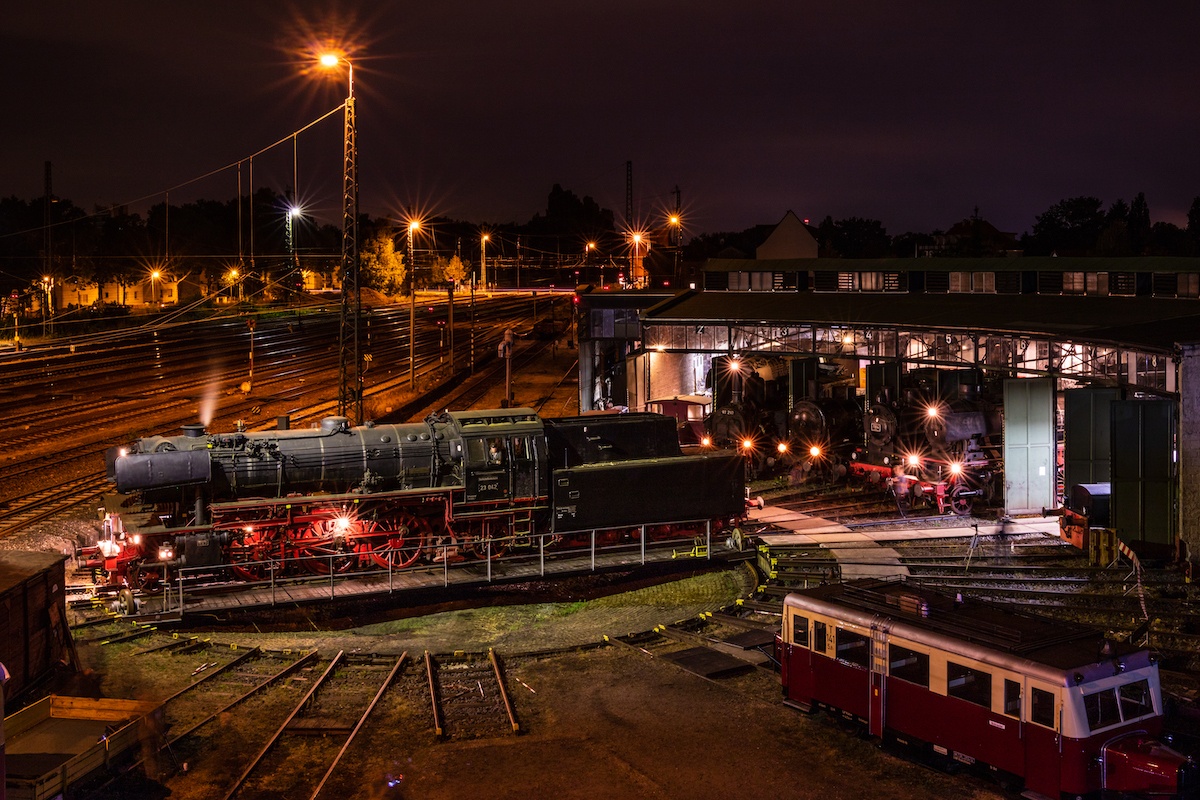 "Blue Hour" at the Railway Museum
At this very special event on the eve of the Steam Locomotive Festival, all photo enthusiasts will have the grounds of the Railway Museum all to themselves to take impressive pictures of our vehicles and experience the museum in a special atmosphere. Around the locomotive shed, the various locomotives and wagons will be appropriately illuminated and presented. One or more steam locomotives will be under steam. In addition, glowing studs are forged in the historic forge, which provides unique motifs in the darkness. Experience industrial culture at night!
To allow you enough space and undisturbed photography, the number of participants is limited to 50 people and therefore pre-registration by e-mail (fotoabend@bahnwelt.de) (from the beginning of August) is necessary. Tickets for registered participants will be sold on site on the day of the event.
Times:
Admission from 18:30
Start: 19:00
End: 23:00
Admission price: 20 euros per person.