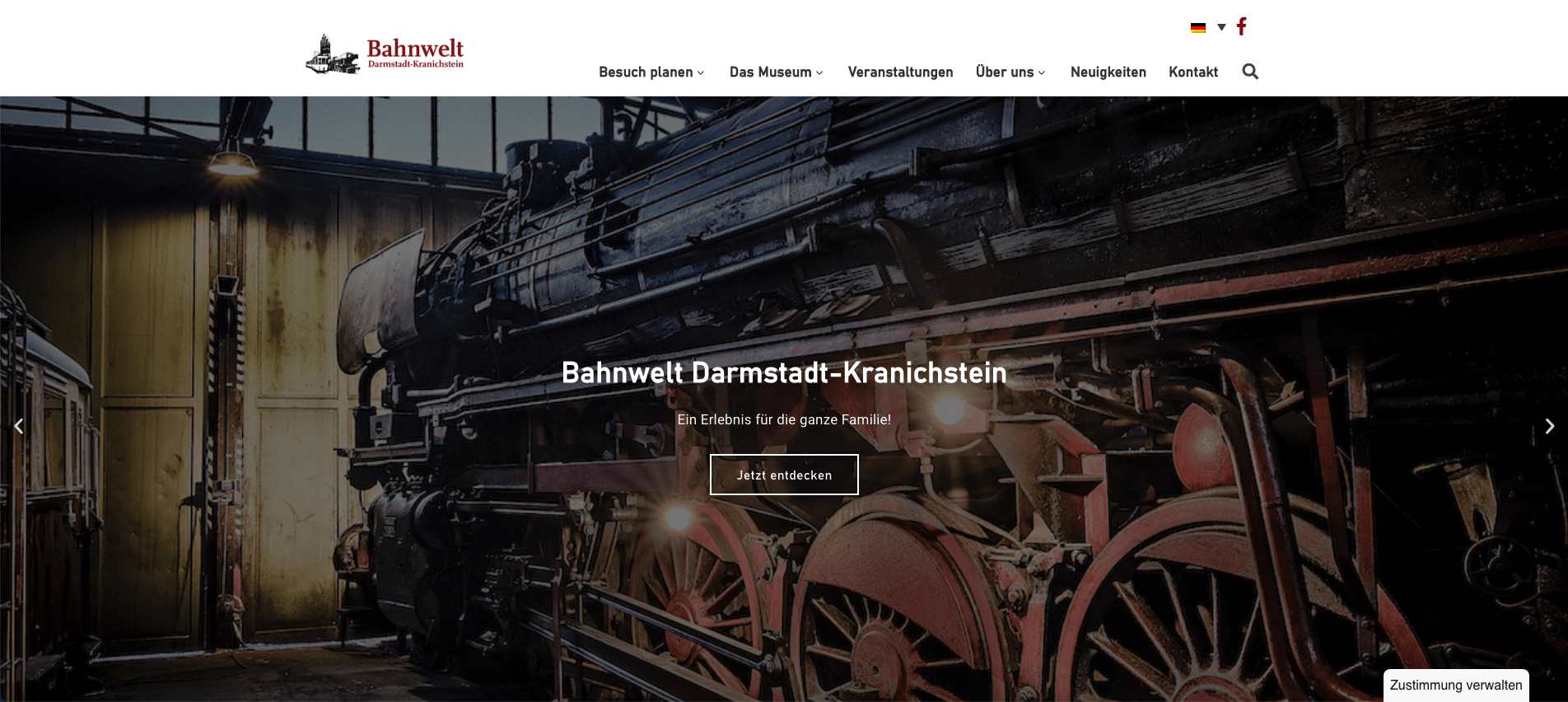 Welcome to our new multilingual website!
We have bundled all the important information for your visit to Bahnwelt, the upcoming events and latest news directly on the homepage. Thanks to the clear menu structure, you can quickly find further details.
To make it easy for you to plan your visit, we have summarised all the information you need in one place. Here you will also find other sights around the railway museum that are definitely worth a visit.
Under "The museum" you will get an overview of the vehicles and exhibitions in the Bahnwelt, the history of the railway museum and the possibilities to book the museum as an event or photo location.
In the section "About us" we introduce the associations and institutions that run the Bahnwelt on a voluntary basis and keep the historic technology alive. We also provide information about current, longer-term projects.
Thanks to the modern, responsive design, the website is also optimally displayed on mobile devices. In addition, we provide all content in English and Dutch (besides German). To switch languages, simply use the flag symbol at the top right.
We thank you for your interest and look forward to your visit to Bahnwelt Darmstadt-Kranichstein!