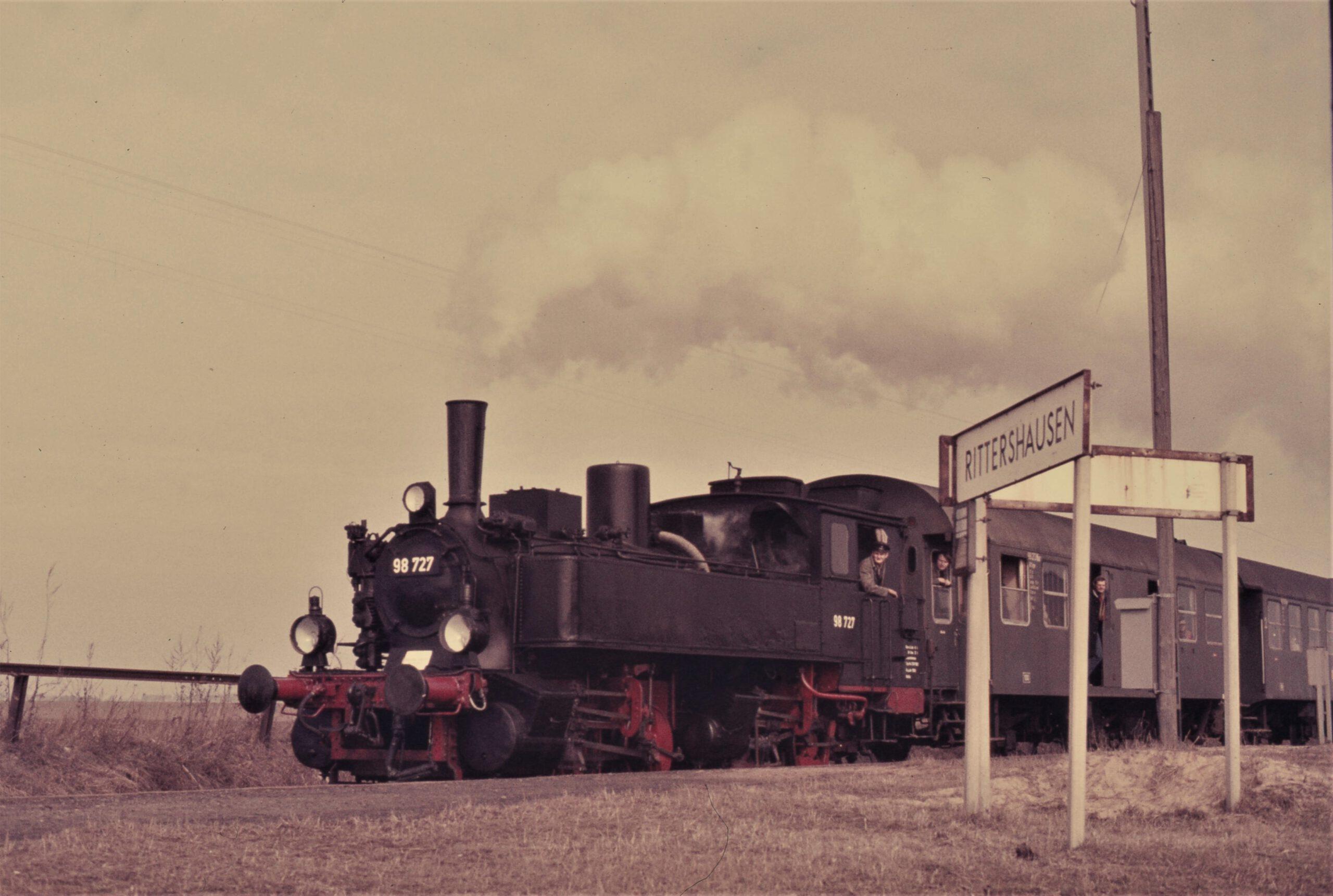 Lecture evening "50 years 1st special trip of the Museumsbahn e. V.".
On 11.03.1973, the first special trip with a club-owned steam locomotive of the Museumsbahn e.V. took place.
Our "Zuckersusi" (98 727) was used. This steam locomotive is a Bavarian local railroad engine that was built by Maffei in Munich in 1903 and served as a factory locomotive at Südzucker AG in the Regensburg plant at the end of its service life.
In Würzburg, it was subsequently restored to operational condition by the Deutsche Bundesbahn for so-called vintage trains. Therefore, the very first special trip of our club, founded in 1970, led from Würzburg via Ochsenfurt, Weikersheim and Lauda back to Würzburg. In Sonderhofen, the passengers had a longer lunch break. During this time, as previously agreed with the Sonderhofen Volunteer Fire Department, the steam locomotive's water supply was replenished.
The Railway Museum Darmstadt-Kranichstein would like to commemorate this 50-year event on Saturday, March 11, 2023. Therefore, a short lecture on this special trip will be held at 18:00 in our cafeteria, to which all interested parties are cordially invited. Admission is free. The language of the lecture is German.