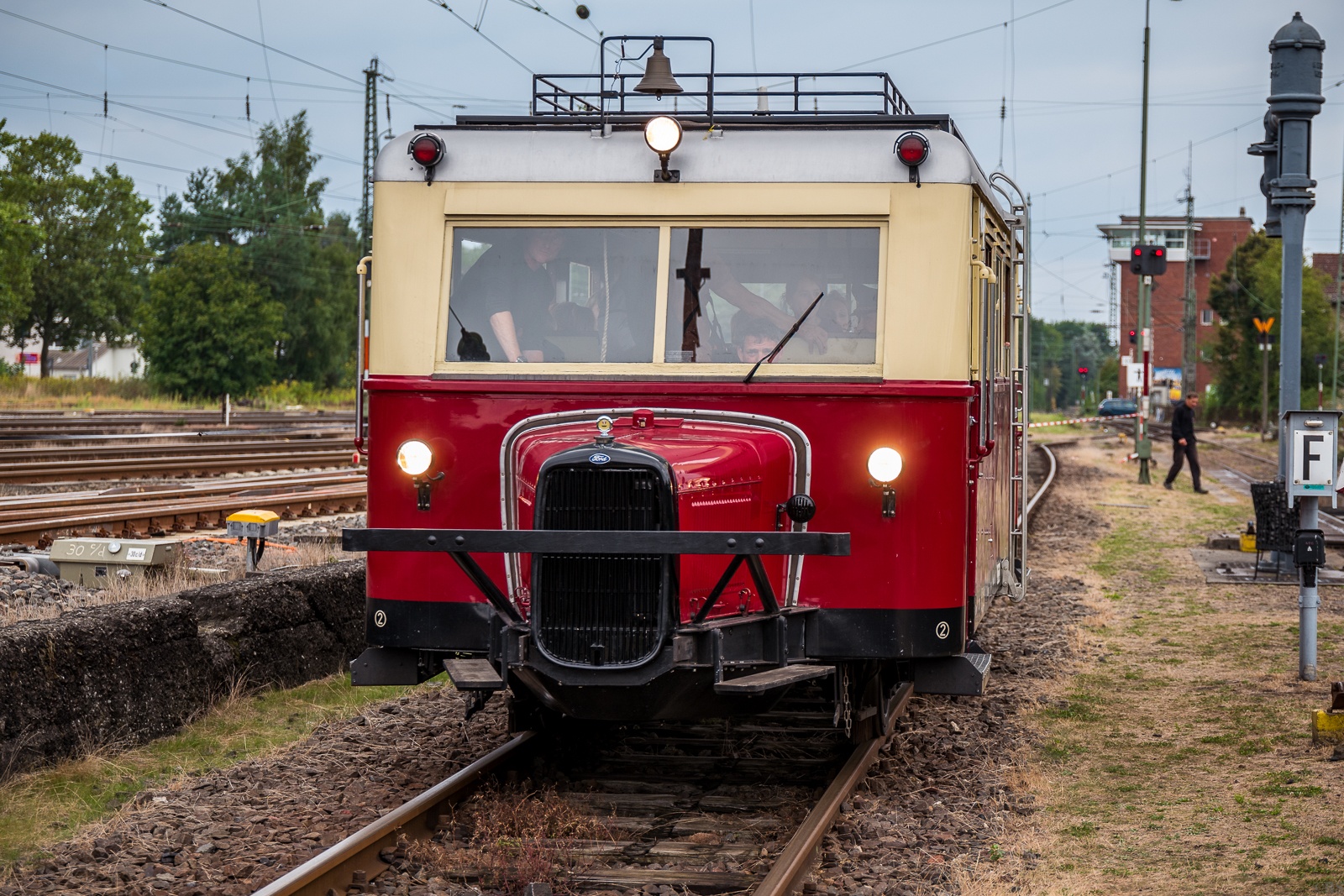 Operating day at the Railway Museum with Railbus
In addition to the regular guided tour of the railway museum's vehicle collection, you have the opportunity to take a ride on the quaint Wismar rail bus "Schweineschnäuzchen" around the museum grounds. The driver will explain all sorts of interesting details about the history and technology of this special vehicle, whose body is based on the principles of Zepelin lightweight construction.
The museum is open from 10 am to 4 pm. Guided tours of our vehicle collection (duration approx. 1.5 hours) take place at half-hourly to hourly intervals (depending on capacity) and can be followed by a ride on the rail bus (extra ticket € 3.00 per person).